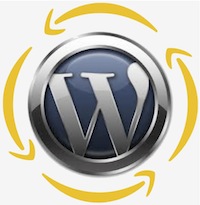 LinkMaster Pro
Random Image
Random Ad Rotation For Your Website
Problem:
I have a number of sites that I sell ads on. Some book covers, some products, you get the idea. What I needed was a way to add an ad to the side bar of my sites insert and ad/link and expiration date of the ad.
Solution: LinkMaster Pro
Random Image
(LMPRI)
This Wordpress plugin allows you to select as many ads as you want in your side bar, enter the image location, hyperlink information and when they ad expires.
LMPRI will display these ads in any side bar. Upon every page refresh it will randomize the location of each ad. This will keep your customers happy as everyone will have equal opportunity for top spot placements. And if you are like me you don't have time to babysit each site. So when the ad expires, LMPRI will no longer display it.
Options: LMPRI will also allow you to set the width of the image being displayed and how many images you would like displayed at one time. This allows you to display only 4 images even though you have a rotation of 10.
Real World Example:
eKindleReviews.com
<-- Uses LMP Random Image on the Left Side Bar Only.

Pricing: Simple
This is an All in One Plugin. Multi-Site/Developer License. No upselling, no add-ons, one price gets you everything. I am starting the price at a $1 and letting it go, grab yours today:
For read more or buy Click Here!!!!